Product Description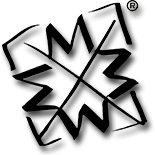 Modulus Bass Funk Unlimited 4, 2-Tone Burst
If there's magic in carbon fiber, it's in the very high "modulus of elasticity" of the material. In plain speak, carbon fiber is extremely stiff for its weight-perfect for a bass neck. On the performance side, each note is full, with low and high harmonics in generous quantity. The high resonant frequency eliminates dead spots-even when playing on the low strings in the high register. On the maintenance side, carbon fiber is impervious to moisture and unaffected by temperature. Your Modulus is perfectly stable from Montana to Miami.
Modulus Funk Unlimited 4,  New!!
Two Tone Burst Finish Body
Ash Body
Pickguard Options: White Pearl, Black, Black Pearl, Tortoise Shell, None
34″ Scale Length, 22 Frets
Satin Finish Neck
Phenolic Fingerboard
Top & Side Dot Inlays
Basslines MM Style Pickup
Aguilar OBP-1 Preamp (active treble, bass)
BadAss II Bridge
Chrome Hardware
Weight: Approx 8 lbs. 10 oz.