Product Description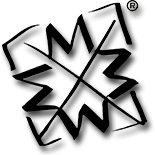 Modulus Graphite 5 String Nickel Extra Long Scale
Modulus Bass Guitars are still an American made bass (modulusgraphite.com) and they're available through Planet Bass.  Modulus bass strings have been fine tuned over nearly 3 decades for optimum performance on your Modulus TBX, Quantum, Funk Unlimited, Flea, VJ4, GVJ4, or Vertex.  If you're looking for the strings that Modulus players across the globe prefer on their instruments for consistent tone day in and day out – look no further.
If there's magic in carbon fiber, it's in the very high "modulus of elasticity" of the material. In plain speak, carbon fiber is extremely stiff for its weight-perfect for a bass neck. On the performance side, each note is full, with low and high harmonics in generous quantity. The high resonant frequency eliminates dead spots-even when playing on the low strings in the high register. On the maintenance side, carbon fiber is impervious to moisture and unaffected by temperature. Your Modulus is perfectly stable from Montana to Miami.
Nickel Roundwound 5 String Set
Extra Long Scale
Medium Gauge: 0.045″, 0.065″, 0.085″, 0.105″, 0.130″
Optimized for use on Modulus TBX5, Quantum 5, or any 35″ scale bass.